Creations by Praem
The founder of Praem is a versatile trained artist who dedicates commitment and precision workmanship to her art, just as she did her medical practice.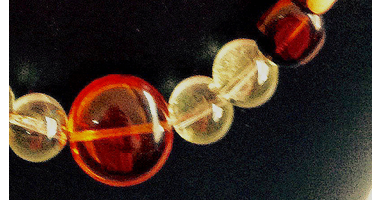 Necklaces and Chokers
Each PRAEM necklace is hand-crafted, featuring gemstones and quality materials. Each one-of-a-kind piece of her contemporary fashion jewelry is designed for discerning collectors. Several PRAEM designs feature art glass by European workshops.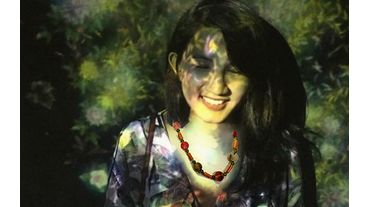 Artist-designed Creations
Exclusive artisan designs, hassle-free shopping and payment, plus reliable international delivery services make Praema.com your favourite source for gifts and intriguing fashion accessories.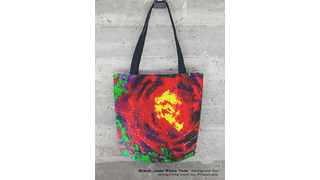 Fashion Designs for Vida
VIDA connects artists, designers and makers around the globe to design and create unique fashion products. US-based VIDA invited Praema to contribute images drawn from her nature paintings to their fabrics.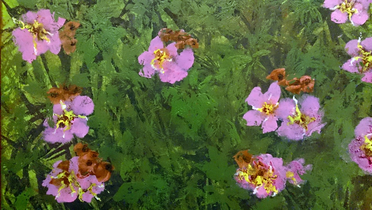 Nature Paintings
Painting is the foundation of all PRAEM creations. The artist brings her strong sense of colour and composition, plus her deep love of nature, to bear on every one of her contemporary designs.